On the western edge of Harrogate, these gardens were originally planned as a display garden and trial ground to test the suitability of plants for growing in northern Britain. The well known gardener, and broadcaster, Geoffrey Smith, was superintendent here for many years.
The gardens were once part of the Forest of Knaresborough, which was an ancient Royal hunting ground. Springs of sulphur water were discovered in 1734 and a Spa was developed here in the mid C19th with hotel and bath house with six wells. Visitors were charged 2/6d to bathe in the 'especially efficacious' warm sulphur waters. Attractive gardens were laid out around the bath house.
The spa was sold to Harrogate corporation in 1915 and the spa wells were capped off. Apparently it is still possible to small the sulphur from them... The Northern Horticultural Society leased 26 acres of mixed woodland, pasture and arable land from the Corporation in 1946 and developed it as a botanical garden. The society merged with the Royal Horticultural Society in 2001 and they have extended and developed the garden by regenerating the woodland area, redesigning the flower gardens, developing a teaching garden, introducing wildflower meadows and an alpine house.
The hotel had a checkered history of nightclub, restaurant and finally a pub before closing in 2013. Along with the surrounding area, it has been bought by the RHS who have plans to redevelop it as part of the gardens.
The
gardens
are on the slopes of a small stream which runs along their length.
Grass with specimen trees, flower beds and rock gardens drop down the slope from the entrance to the stream. Planting is carefully planned to ensure colour throughout the year.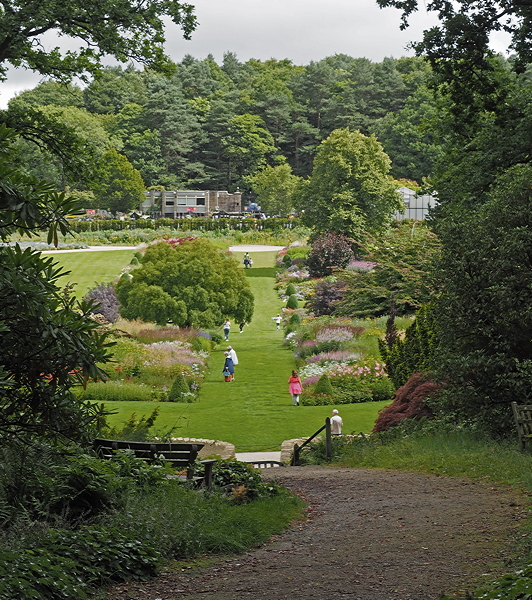 On the far side is the woodland with the arboretum and wild flower meadows.
There are architectural structures around the garden, like the delightful wicker
dancing hares
as well as willow arbors and wind features.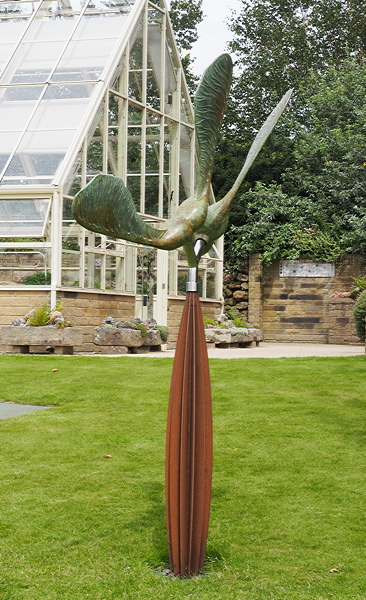 A network of well constructed paths leads around the gardens and there are plenty of seats to sit and either get your breath back, or admire the gardens.
There is a cafe and restaurant by the entrance as well as Betty's Tea Room near the old Bath House for take away snacks and drinks. The well stocked plant centre is next to the shop on the way out.
Allow plenty of time for a visit and make sure you choose a dry day as there is limited shelter if it rains!
Last edited: